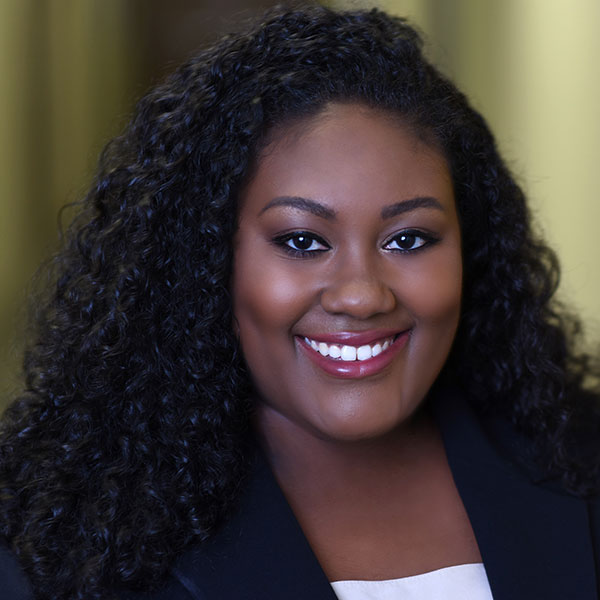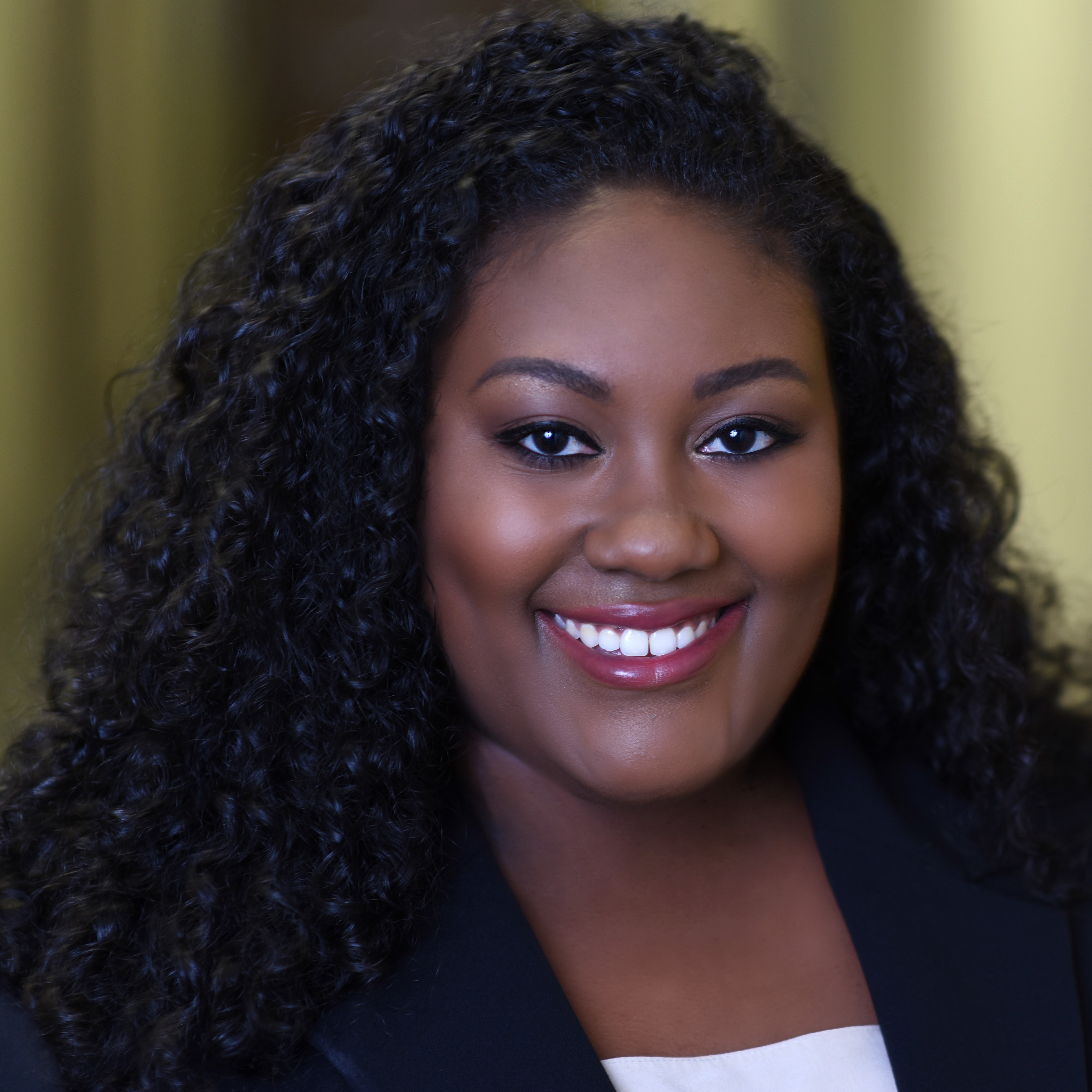 Webster, Henry, Bradwell, Cohan, Speagle & DeShazo P.C is excited to announce that Caitlin "Catie" Malone has been elected as a Shareholder. Congratulations Catie!
Catie graduated from Huntingdon College with a Bachelor of Arts, cum laude, in Political Science and Communication Studies in 2010 and from the University of Alabama with a Master of Arts in Communication Studies in 2013. While at the Capstone, Catie taught courses in Public Speaking, Critical Decision Making, and Introduction to Human Communication at Alabama and at Shelton State Community College. She completed her Juris Doctor at The University of Alabama in 2017. In law school, Catie served as a Student Bar Association senator; member of the Blackburn Institute, the Black Law Students Association, and the Bench and Bar Legal Honor Society; and won Best Brief at the regional Frederick Douglass Moot Court Competition.
Catie was guided toward the practice of law because grandmother and great-aunt loved to debate social issues, political questions, theology, and anything else on which you could pick a side. She started participating in their debates as their researcher, and as she got older, she became their sparring partner. They instilled in her a love to discuss, listen closely, gain more knowledge and information, and argue. Catie chose the law because of her love for the lessons she learned, and she plan to use those passions to vigorously defend her clients.
Catie joined the firm as an Associate in August of 2017 and has been an asset to the firm and her clients. Catie has successfully tried numerous cases resulting in defense verdicts and/or verdicts well below the case evaluation. Catie resides in Montgomery where she is involved with the Child Protect Junior Executive Board, serves as a Board Member on the Montgomery County Bar Association, and Distinguished Young Women.
Webster Henry is committed to providing excellent, personalized legal counsel that is focused on serving its clients' needs with flexibility, devotion to detail, and the highest standards of personal and professional ethics. The firm is committed to representing its clients with integrity, professional excellence, and bold thinking. The firm was established as Webster & Henry, P.C., on January 1, 2001, by its original shareholders, William H. Webster and D. Mitchell Henry in Montgomery, Alabama. Today, the firm is rated AV by Martindale-Hubbell and has a total of twenty-seven attorneys, who bring with them more than three hundred years of combined legal experience in the public and private sectors. Our attorneys have tried hundreds of cases to juries in both state and federal courts. The firm maintains offices throughout Alabama, in Montgomery, Birmingham, Auburn, Mobile, as well as Destin, FL, and Jackson, MS, within easy reach of any location in Alabama and ready accessibility to the Southeast. With licensure in multiple states, the firm's members routinely serve clients in Alabama, Georgia, Florida, and Mississippi.